Fast And Affordable Boiler Installation Marshfield MA
Serving South Shore MA, Cap Cod, And The Greater Boston Area
Your boiler is essential for your at-home comfort. It is responsible for that hot bath you enjoy after a long day, the much-needed interior heat during winter, and hot dish-washing water. That is why when your boiler
stops functioning; you must install a new one ASAP.  The South Shore Plumbers are masters at heating and boiler repair in Marshfield MA!  We also are fully capable of providing regular boiler maintenance and boiler repairs.  Our service area extends throughout all of Plymouth County, South Shore MA, and the greater Boston area.  All of our quotes are 100% free so make sure to give us a call or contact us online today.
How Does Boiler Installation In Marshfield MA Work?
Boilers are powered by electricity, gas, or oil. The setup works by heating water to high temperatures or steam. Then, the heated water/steam heats the radiator, which heats your house. Boilers have been a suitable
solution to heating homes for a long time.  Boiler installation, however, is not as easy as replacing the old unit with a new one. Several procedures and considerations determine how the installation process is carried out.  Nevertheless, there are three main steps that every contractor follows.
Removing the Old Boiler Setup
The first thing your plumber will need is access to your current boiler.
Then, depending on where they will install the new boiler, they may need to remove the pipes and radiator.  To ease the process, clear the area around your boiler.
If you want the same type of boiler installed at the exact location, the installation process will be quicker and more straightforward. Otherwise, laying down new pipework and a radiator may take more time.
Post Boiler Installation Product Tour
Once the lumber is done, they should give you the new boiler tour.
They will show you how to navigate the controls and features. This is your chance to ask any questions about your new heating system.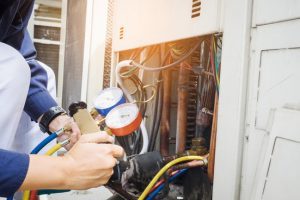 How Much Does Boiler Installation In Marshfield MA Cost?
The cost of a boiler installation varies, but it is an average of $5700 without including labor and extra costs.  All expenses added, installing a standard boiler will cost you $4000 – $7000. Consequently, installing a high end boiler will cost you $9000 – $15000.  Every plumber/contractor charges differently. Usually around $100 – $200 per hour or $1000 – $2000 upfront. Other factors affect boiler installation costs, and they are:
Propane/gas boiler units are more expensive compared to electric, gas, and wood-running models. On average, installing an oil boiler ranges from $5000 to $7000. Electric and wood boilers cost $2500 to $7,500, whereas gas-running boiler units need $4000 to $12000.
There are three boilers: water, steam, and combination. Combination setups cost more, but they have the advantage of a water heater.
the larger your home, the more energy it will consume. A thousand square-feet costs $5000 -$7000, two thousand square feet cost $9000 – $12000, and three thousand square feet will need $12500 -$19000.
All the factors mentioned above directly affect upfront boiler installation charges. Before hiring a plumbing company, ensure you get a quote that fits your budget.
How Long Does a Boiler Installation In Marshfield MA Take?
It takes approximately 1-3 days to install a new boiler professionally. Before the installation begins, a surveyor must check the old boiler unit. So, you can also set time aside for the survey. If you are busy, ask for video instead of in-home surveys.  The total time needed for the new boiler to be up and running is also dependent on:  
· Whether you are installing a different type of boiler
 · The fuel you use to run your boiler 
· The location (or relocation) of the new boiler unit
 · Whether you already have a boiler unit or not
Should You Replace or Repair Your Boiler In Marshfield MA?
Repairing your boiler is cheaper, but it gets to a point where getting a new one installed is more cost-effective. If you have consistent repair costs, then there might not be a need for a new unit. However, if repair costs keep rising, it might be time for a new one. All in all, it is easier if you decide after consulting with your contractor.
Contact the Marshfield Boiler Installation Experts Today!
Are you looking for a great plumbing company to take the weight off your shoulders? The South Shore Plumbers has a team of expert plumbing and heating professionals that handle every project perfectly. Get an estimate today and enjoy superior plumbing and heating services in Marshfield MA.
Get In Touch With Us Today
Best Plumbers On The South Shore
"I was extremely satisfied with the service that South Shore Plumbers provided!  I called them for a water heater installation and everything from the phone call to the installation went perfectly.  I have never had such a stress free plumbing experience.  Next time I need any sort of plumbing work done I will 100% be contacting South Shore Plumbers again."
-Mike
Showed Up On Time And Got The Job Done Right
"They showed up on time and got the job done right the first time.  This was a breath of fresh air from my previous plumbing experiences with other companies where they had to come back several times to fix their sloppy work."
-Ricky
They Put The Customer First
"I am very inexperienced with anything plumbing related and the team at South Shore Plumbers sat down with me and walked me through all the plumbing that needed to be done in my home.  I felt like I was more than just a paycheck to them and that they truly cared about me and my home.  I would recommend them to anyone that needs a plumber in South Shore MA."
-Sam